Bike Routes and Maps
Course Descriptions
New Course Routes coming for 2024!
————————————————
2023 Routes
Routes are always subject to change up until the last day for construction, road conditions, and even dogs. (We all love dogs but only when they are behind the fence!) Check back right before the ride to download the most current routes.
All routes are supported with rest stops and police at busy crossings.
All routes will close at 2:00 PM. No SAG support will be available after that time.
We regret that after almost 30 years, we will not be able to offer the 100 mile route this year. The route continues to have challenges every year that tax our volunteers, from road construction to ice to traffic control. Please feel free to email us with any questions. We thank you for your understanding and for your continuing support of the Waco Wild West Bicycle Tour.
In order to have a greener event, printed cue sheets will not be provided.  Suggestions if you want the turn-by-turn directions:
Print them at home or at your hotel from the attached directions
Screen shot them with your phone if you plan to carry it on your ride.
6 Mile Route – Family/Kid Friendly
Route marked in YELLOW
Family/Kid Friendly Route on River Walk. This route on the Riverwalk sidewalk heads out to Cameron Park East and back with one aid station. Perfect for kids of all ages, but children under 12 must be always accompanied by an adult. Adults must also be officially registered for the ride.
6 Mile Family Ride Turn by Turn Directions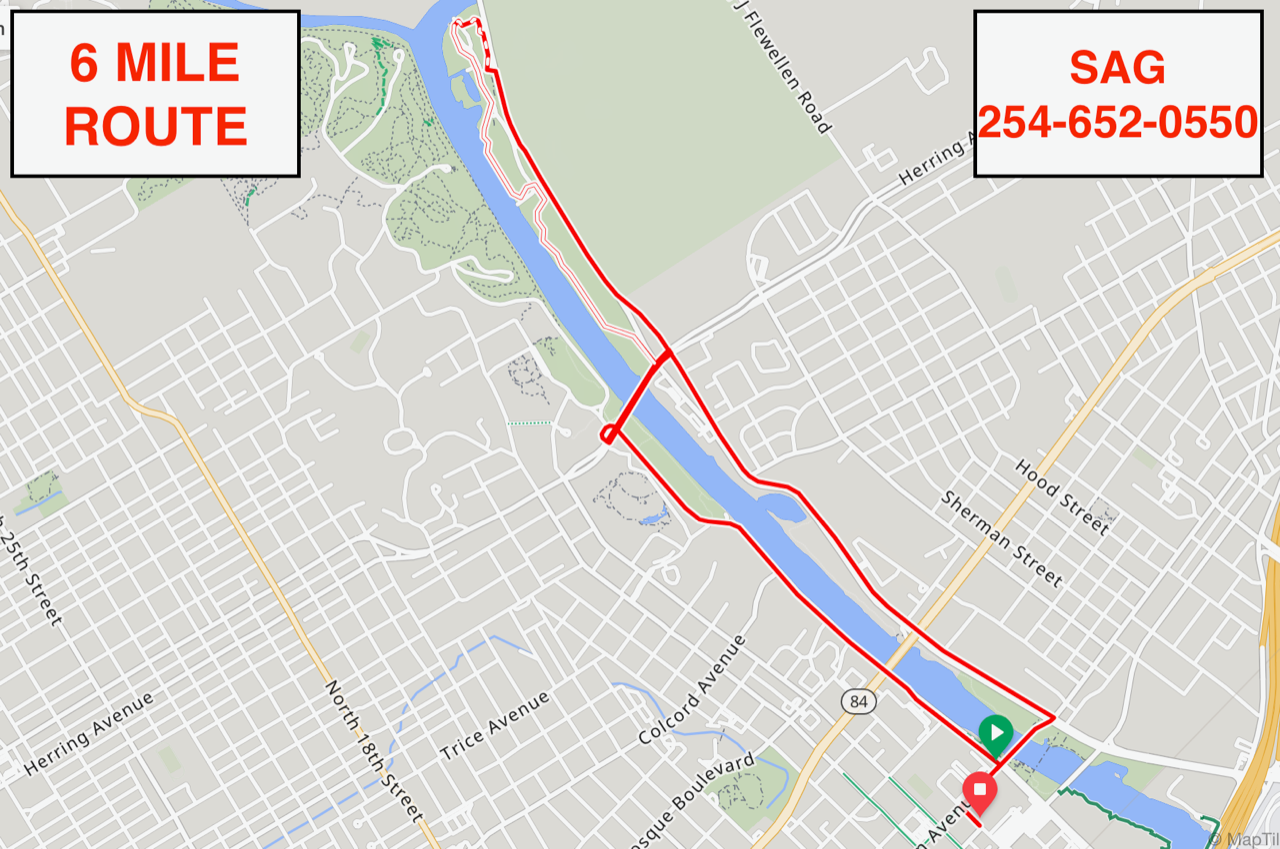 29 Mile Route
Route marked in GREEN
The 29 mile route is also fun for families and recreational riders. This route is quite flat and passes by the Lake Waco Dam and the peaceful surrounding countryside.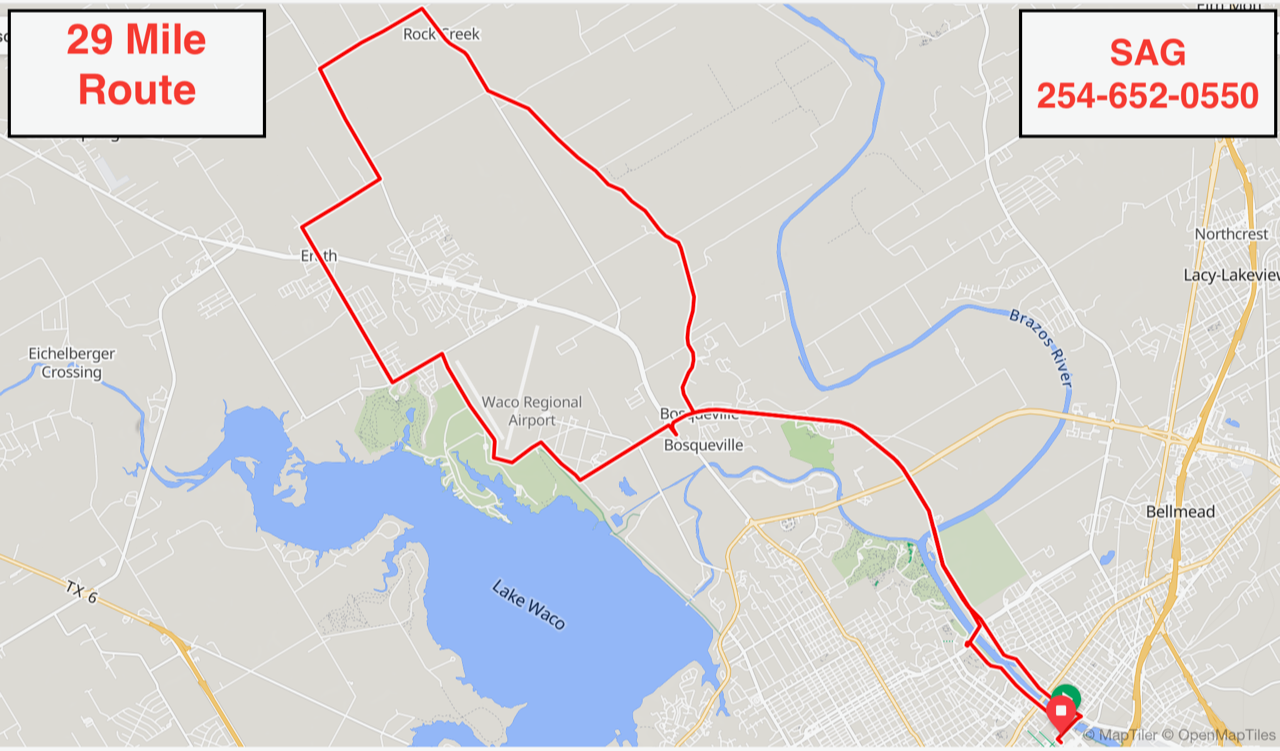 52.4 Mile Route
Route marked in BLUE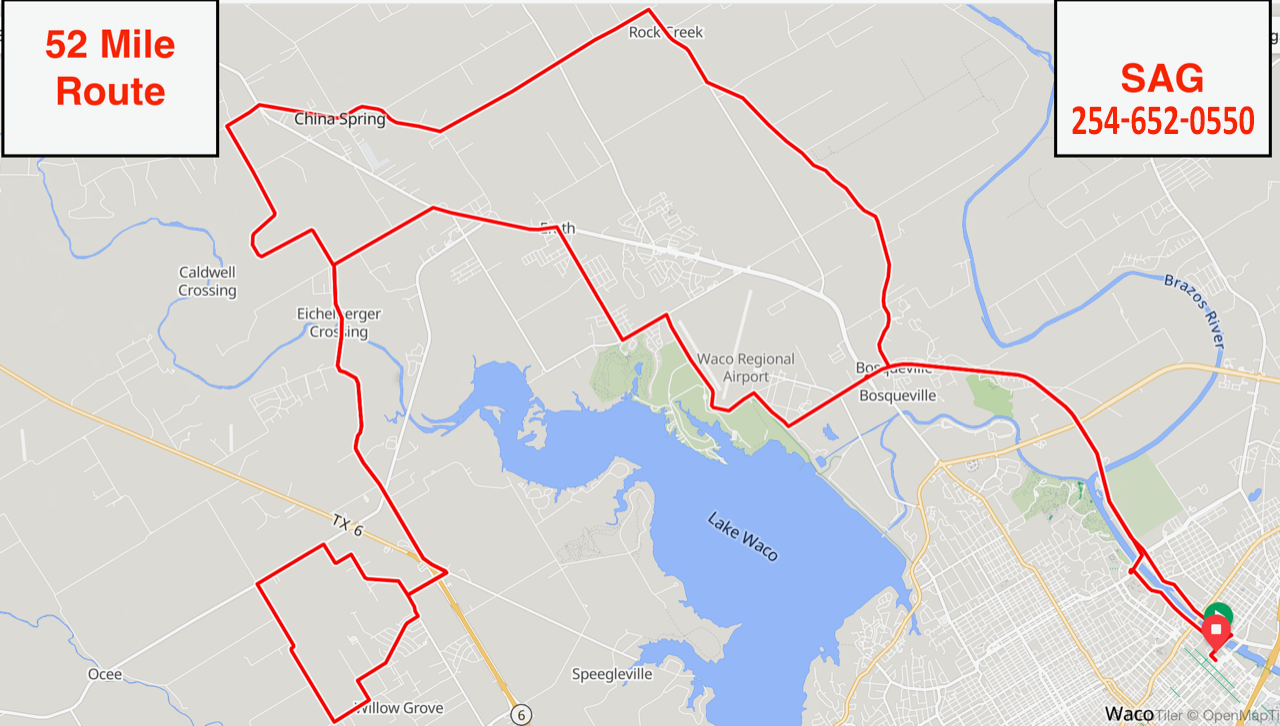 63 Mile (100K) Route
Route marked in RED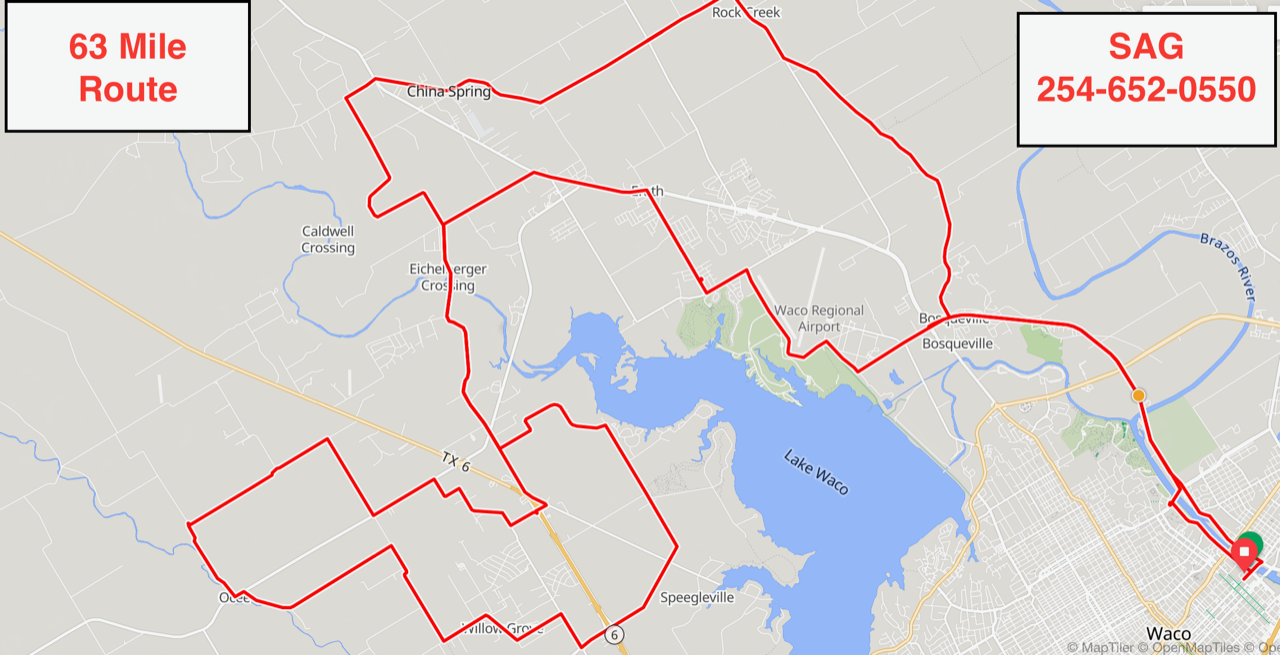 About Us
The Waco Wild West Bicycle Tour has made a tradition of great rest stops and super rider support. This is one event you don't want to miss! There is a tour for everyone.