The Waco Wild West Bicycle Tour has made a tradition of great rest stops and super rider support will return for 2020. This is one event you don't want to miss! There is a tour for everyone.
A family tradition for people all over Texas, the Waco Wild West 100 has been around since 1985. That's a lot of candy! All volunteer driven and a 501c3 nonprofit, the ride's goals are to encourage and motivate people to cycle, to promote safe riding and camaraderie, as well as to donate to local nonprofits. Each rest station is manned by groups that contribute to our community and receive a small amount of the funds in appreciation for their supporting you on the routes. Additional funds raised over the years have been donated to Be the Match, our local bike club, veterans, our remote radio operators, school bike rodeos, and many, many more worthy causes. We look forward to the contributions we will be able to make with this year's ride!
Proceeds from this ride benefit the Be The Match Registry® and various other local organizations. At the Miracle Match Marathon in January 2018, we had 39 people join the National Marrow Donor Registry and put their names on a list to help save the lives of patients searching for a match. If you are between the ages of 18-44 and missed the chance and still want to be a part of this live saving mission, go to Join.marrow.org/save1life. All it takes is a cheek swab to join and make a difference.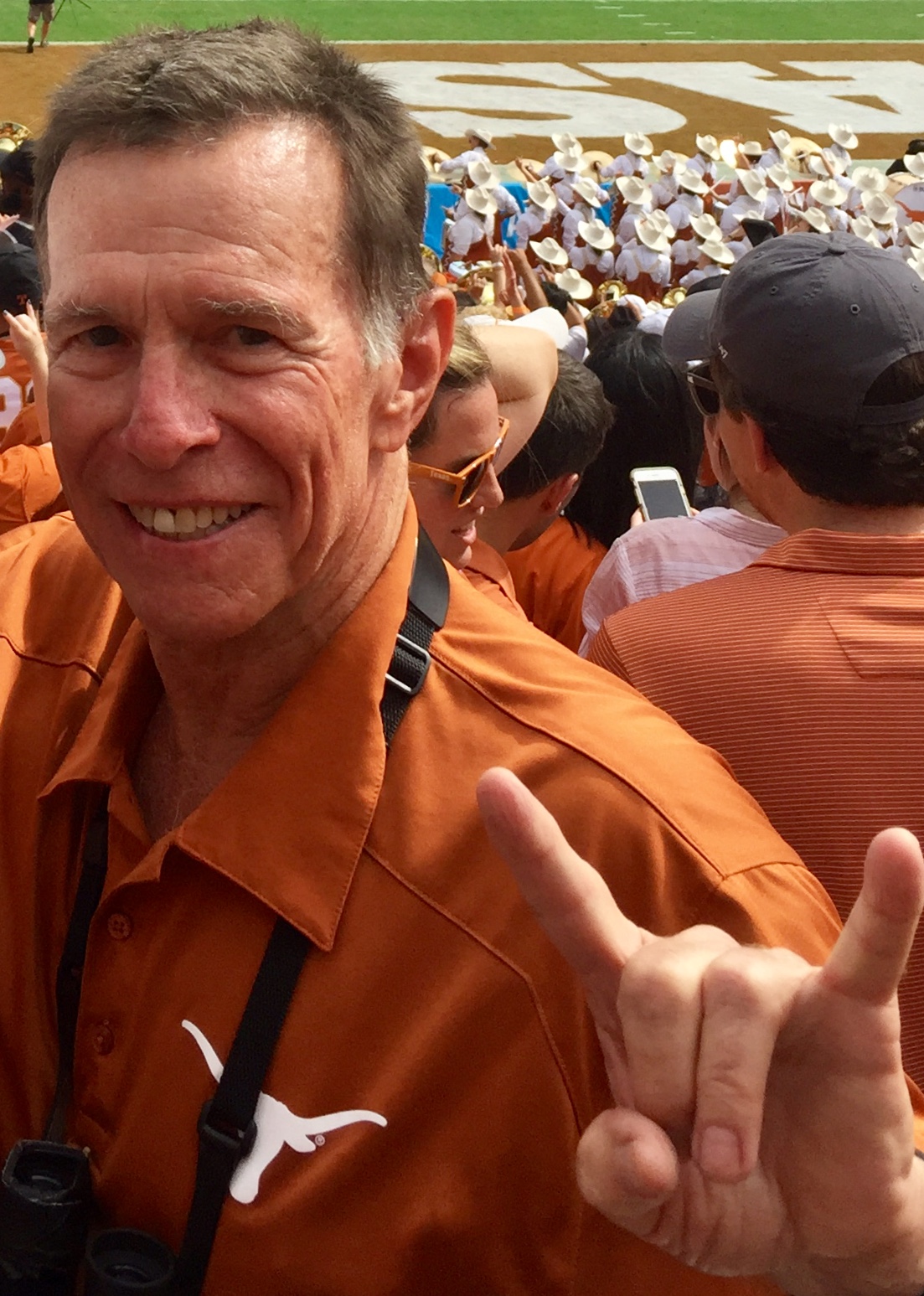 John Karnes
John Karnes, an avid bicyclist, volunteered for the Waco Wild West 100 thirty plus years marking courses, driving SAG, and working behind the scenes. As one of the earliest members of the Waco Bicycle Club, John served on committees, helped build and groom Cameron Park trails, groomed trails at the Bush ranch as well as volunteered for the Wounded Warriors 100 Mountain Bike Rides.
John was a loving family man, friend, Vietnam veteran who loved the outdoors and was a huge University of Texas Longhorn fan. On June 8, 2019, a medical incident at the Fire Ant Tour in Gatesville left John on life support until he passed away peacefully on June 12th, surrounded by family and friends. The Lone Star Circle of Life Donor Awareness Bicycle Tour who supports the Miracle Match Program will honor John on September 23, 2019 for being a cornea and body donor as well as for being a two-time day rider and supporter of the donor program. John's family wishes to thank the WWW100 for dedicating the 2019 Tour to John. Hook 'em!
Our Board and Key Volunteers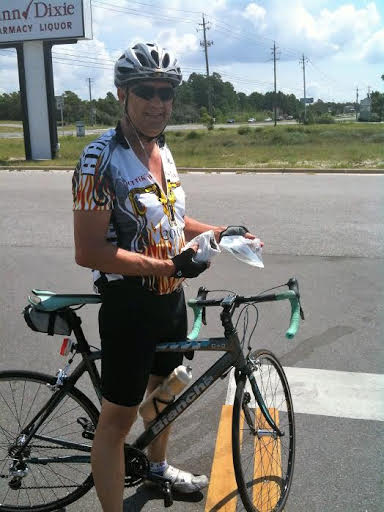 Rickey Taylor
Married with two children and four grandchildren. Involved with WWW100 since 1999. Currently serving on Board of Directors. Official duty is to show up early and work late. Set up of registration area, pick up of rest station supplies and assisting with registration are some of my duties. I also work sag on the 100 mile route and make sure the rest stops get set up and have ice before the first riders arrive.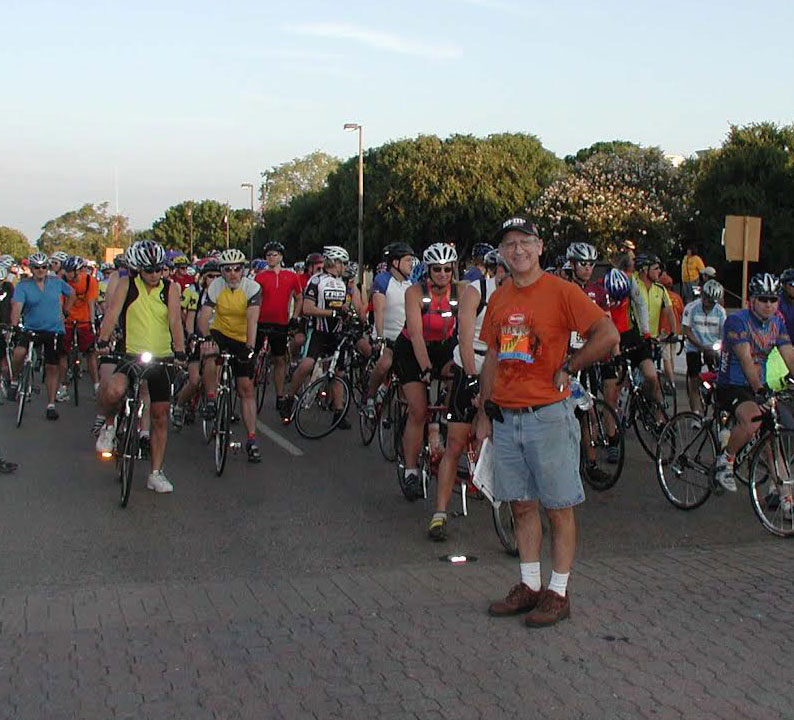 Rusty Hansgen
I have been helping out with the Waco Wild West for about 25 years and have been on the board for over 20 years. My volunteer duties involve coordinating SAG support, communications, course marking, candy supply arrangements, helping Larry out with routes and making route maps for the event. I help out with set up and take down and operate one of the SAG vehicles.
The best part of the Waco Wild West 100 is seeing families riding together and getting kids exposed to the fun of bicycling. Helping out worthwhile charities is a bonus.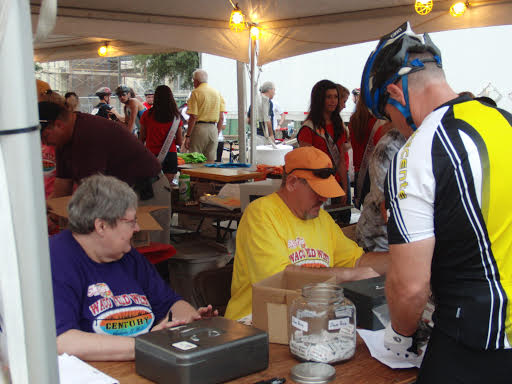 Paul Brewer
Registration and Mars (Skittles) liaison.
Paul has been involved with the Waco Wild West for 17 years….give or take a year or two.
Days till the Waco Wild West
About Us
The Waco Wild West Bicycle Tour has made a tradition of great rest stops and super rider support. This is one event you don't want to miss! There is a tour for everyone.