The Waco Wild West Bicycle Tour has made a tradition of great rest stops and super rider support will return for 2020. This is one event you don't want to miss! There is a
tour for everyone
.
2020 will look a little different. Aid Stations will be self serve and limited. You need to provide your own nutrition and hydration as much as possible.
A family tradition for people all over Texas, the Waco Wild West 100 has been around since 1985. That's a lot of candy! All volunteer driven and a 501c3 nonprofit, the ride's goals are to encourage and motivate people to cycle, to promote safe riding and camaraderie, as well as to donate to local nonprofits. Additional funds raised over the years have been donated to Be the Match, our local bike club, veterans, our remote radio operators, school bike rodeos, and many, many more worthy causes. We look forward to the contributions we will be able to make with this year's ride!
Proceeds from this ride benefit the Be The Match Registry® and various other local organizations. At the Miracle Match Marathon in January 2018, we had 39 people join the National Marrow Donor Registry and put their names on a list to help save the lives of patients searching for a match. If you are between the ages of 18-44 and missed the chance and still want to be a part of this live saving mission, go to Join.marrow.org/save1life. All it takes is a cheek swab to join and make a difference.
Our Board and Key Volunteers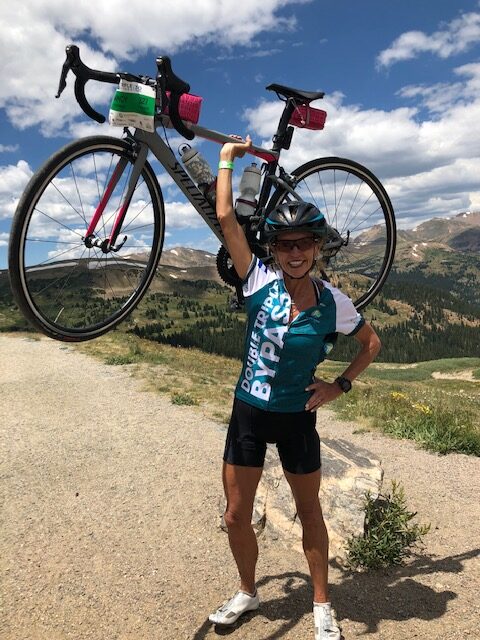 Nancy Goodnight
Director
What can we say about Nancy? She does it all. Race organizer extraordinaire, runner, cyclist, Ironman, mom to 4 girls, white wine lover, a little bit crazy (ok, maybe a lot), only a little accident prone and fierce competitor. Waco is fortunate that she lives here.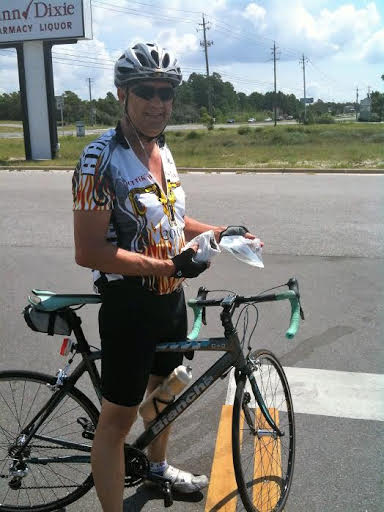 Rickey Taylor
Married with two children and four grandchildren. Involved with WWW100 since 1999. Currently serving on Board of Directors. Official duty is to show up early and work late. Set up of registration area, pick up of rest station supplies and assisting with registration are some of my duties. I also work sag on the 100 mile route and make sure the rest stops get set up and have ice before the first riders arrive.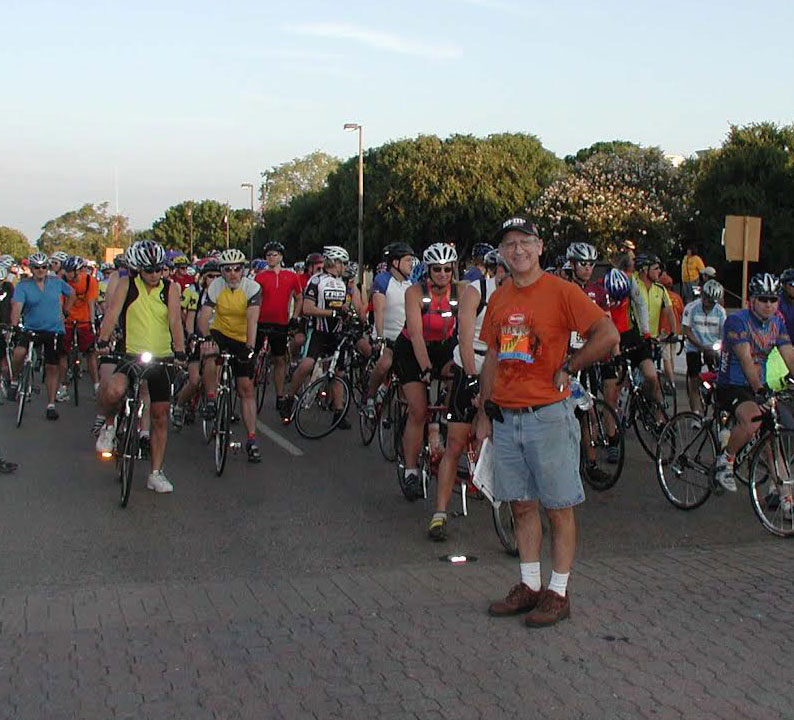 Rusty Hansgen
I have been helping out with the Waco Wild West for about 25 years and have been on the board for over 20 years. My volunteer duties involve coordinating SAG support, communications, course marking, candy supply arrangements, helping Larry out with routes and making route maps for the event. I help out with set up and take down and operate one of the SAG vehicles.
The best part of the Waco Wild West 100 is seeing families riding together and getting kids exposed to the fun of bicycling. Helping out worthwhile charities is a bonus.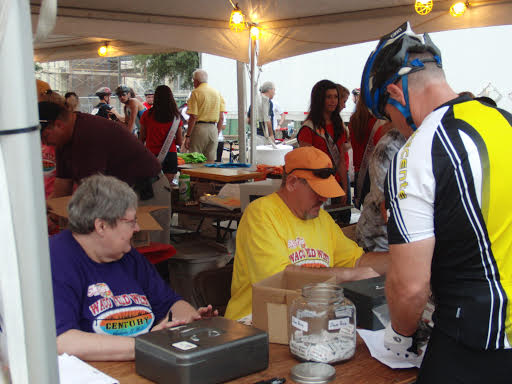 Paul Brewer
Registration and Mars (Skittles) liaison.
Paul has been involved with the Waco Wild West for 17 years….give or take a year or two.
Days till the Waco Wild West
About Us
The Waco Wild West Bicycle Tour has made a tradition of great rest stops and super rider support. This is one event you don't want to miss! There is a tour for everyone.